Everything you need, from Alsco.
Everything you need, from Alsco.
Everything you need, from Alsco.
Isolation Gowns
Your staff already wears scrubs. Now, more than ever, scrubs alone are not enough to protect team members and patients. You need more. Our professionally laundered isolation gowns are the right addition to make your patients feel safer.
Combining professionally laundered scrubs and isolation gowns provided by Alsco:
offers protection for staff members and patients

helps you maintain proper inventory through regular delivery

guarantees hygienically cleaned garments via our three-step HealthAssure® Process

offers an environmentally preferable option to difficult-to-source, disposable gowns and self-laundered scrubs.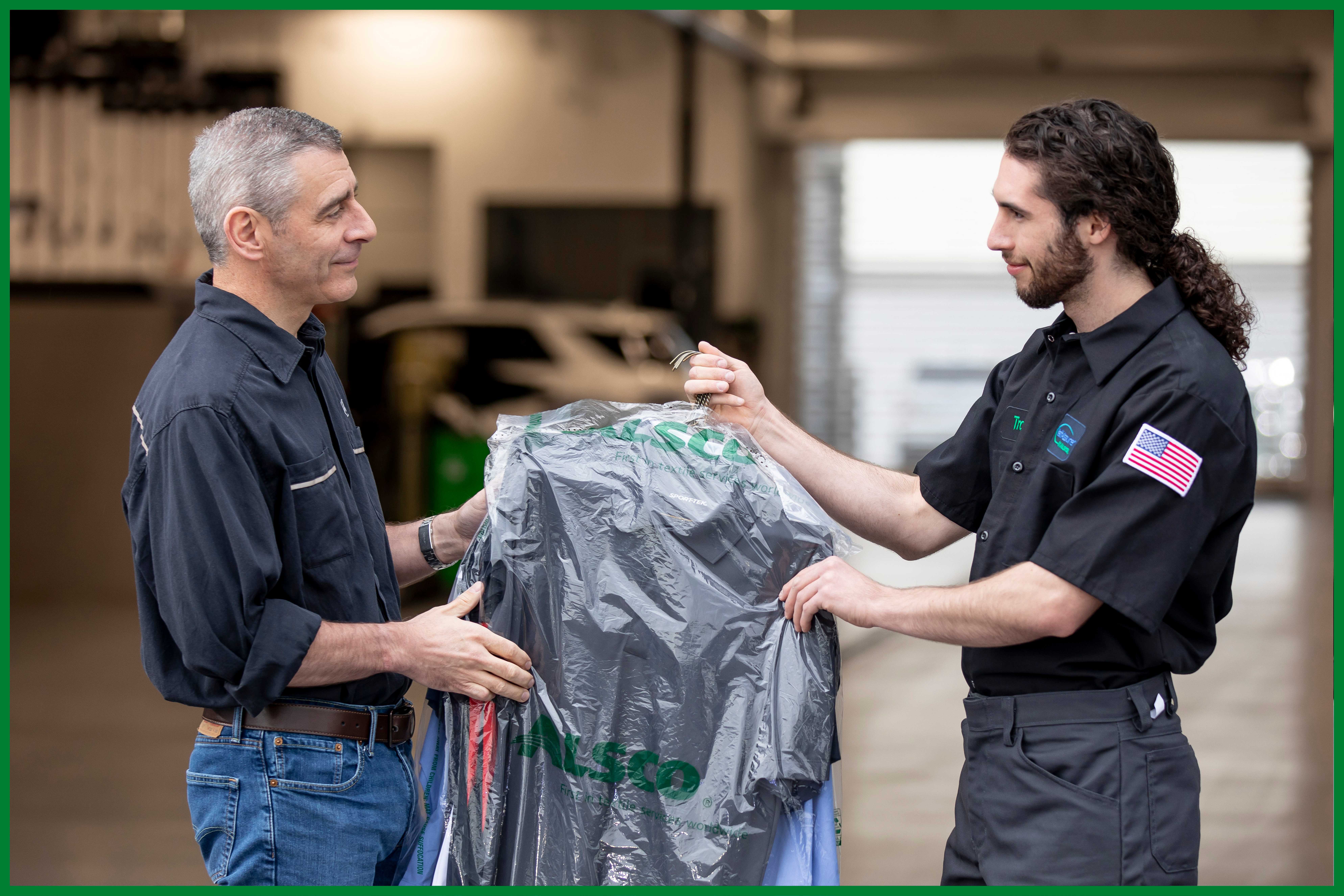 The HealthAssure® Process
We process all HealthAssure® by Alsco healthcare garments using a three-tier processing system that meets all safety guidelines established by the Centers for Disease Control (CDC), Occupational Safety and Health Administration (OSHA), and The Joint Commission (TJC).
Right Time ensures that washing of garments and linens meets strict healthcare standards and removes contaminants.

Right Temperature eliminates bacteria and spores.

Right Treatment guarantees proper handling of garments and linens, including appropriately applying chemicals and detergents and professionally finishing and wrapping garments to meet customers' needs.
Using high-quality, clean, and consistent healthcare scrubs and isolation gowns in your healthcare facility promotes your unique brand to your patients and helps you meet safety requirements.
Protection Combined with Comfort and Safety
The Alsco protective isolation gown provides a fluid-resistant barrier between the wearer and the environment. Made of single-ply fluid-resistant barrier fabric, this yellow isolation gown includes a backless design that adds to the comfort of the worker.
99% polyester/ 1% carbon fiber

47″ length

58″ sweep

3″ ribbed cuffs

Set of two tie closures for full coverage – one at neck and one at waist.
Build Trust and Confidence in Your Facility with Isolation Gowns from Alsco
When your team members dress in high quality isolation gowns, they are demonstrating to patients that they care about patient health. That goes a long way toward instilling confidence. In this day and age, more people are sensitive about protecting against viruses, bacteria, and other pathogens. Be sensitive to their needs by outfitting your staff with hygienically clean isolation gowns.
If you are already an Also healthcare customer, be sure to ask your route personnel about our long gowns. If you are not part of the Alsco family, let us talk about all of your uniform and linen needs. We can design a program perfectly suited to your facility and staff.
Contact Us
Interested in Alsco's Services? Visit our Contact page and let us know!