The #1 provider of uniform rental services.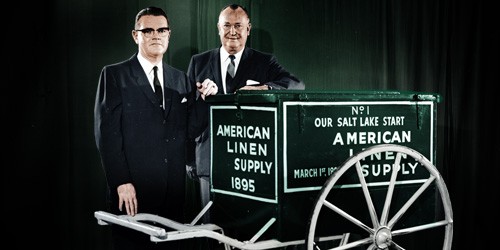 The #1 Provider of Uniform Rental Services.
The Alsco Story
At Alsco, we know a few things about being first. We were the first to offer linen and uniform rental services when our founder, George A. Steiner, transformed a Lincoln, Nebraska, towel delivery route into a thriving commercial linen business, now headquartered in Salt Lake City, Utah. George purchased the route when he was just 15 years old and spent early mornings before school picking up soiled towels and delivering fresh, clean towels, carrying them all by hand. As the route grew, he enlisted his younger brother to help, and together they put a lot of sweat and tears into making Alsco what it is today.
Alsco has been an industry pioneer since 1889. Our company is responsible for creating and shaping many of the industry standards everyone follows. We blazed the trail for the laundering and delivery of ready-to-wear uniforms, starting with aprons and then moving on to every type of workwear application imaginable. We also invented the continuous roll towel dispenser and pioneered the use of on-site garment lockers.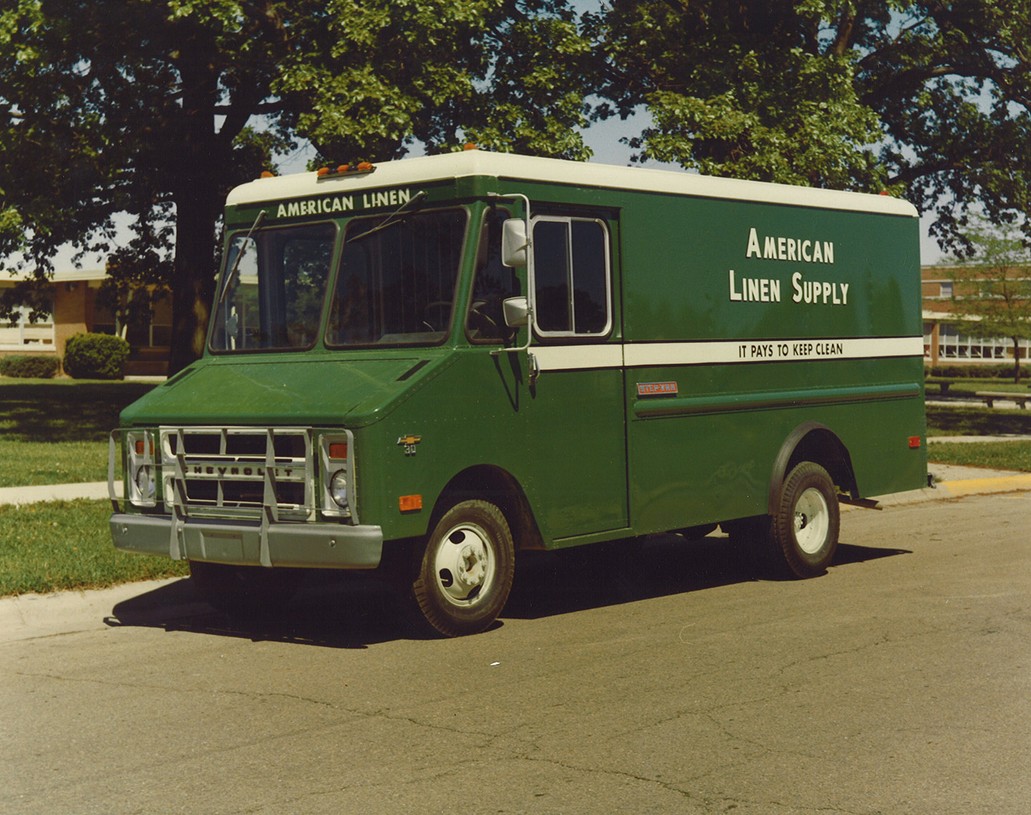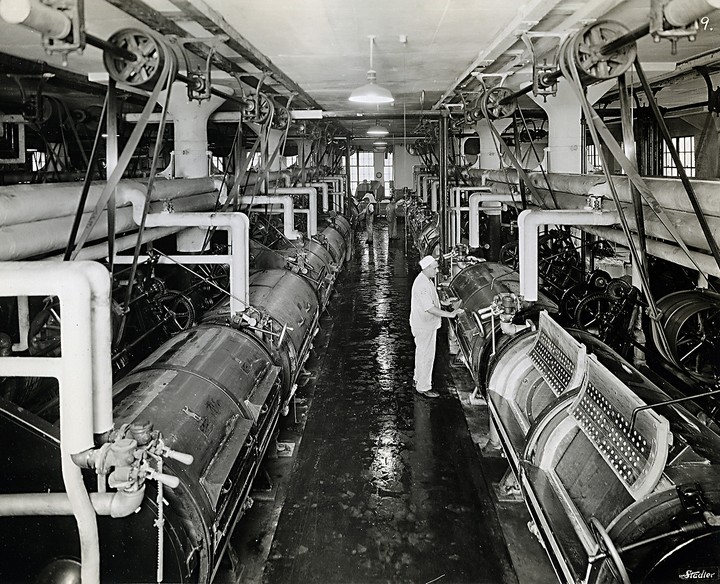 Why You Should Work With Alsco
We know you have plenty of choices for linen and workwear rental. But not every company offers the level of service we do. Not every company has the history we have — a history of pioneering, innovation and standard-setting.
Most importantly, you will know exactly what you are getting when you partner with us. Alsco is an industry leader whose success has been built upon earning the trust and loyalty of our customers through fair business practices. We currently serve 355,000 customers by way of more than 180 locations worldwide, demonstrating that we are an industry leader, continuing to shape and guide the direction of the commercial linen industry
With 130 years of experience, one thing is clear: we know our customers. We anticipate our customers' needs and deliver individualized attention and service, and we do so from the first visit. That is our guarantee. Our passion for excellence means you get freshly laundered uniforms and linens on time — every single time.
Our Services
Alsco was born out of towel delivery and uniform rental in Lincoln, Nebraska. Today, our list of services far exceeds what Mr. Steiner was capable of offering in 1889. You can trust Alsco to provide you with the following:
Uniforms
Staff uniforms are essential in the modern era. Uniforms represent an unparalleled opportunity for brand development and company recognition. In many industries, they are also intended to guarantee appropriate protection against environmental risks. We can furnish:
Food and beverage uniforms
Healthcare uniforms
Industrial uniforms
Visibility apparel
FR uniforms
Logo wear and emblem embroidery services
Uniforms can be customized with your logo and, if you desire, employee names. Furthermore, we only purchase uniforms from quality manufacturers we know and trust.
Linens
Laundering linens in-house is no longer the most cost-effective and efficient way to handle linens for a lot of companies. Alsco is here to take the responsibility of maintaining linens off your hands. You can trust us with your:
Food and beverage linens
Healthcare linens
Industrial Linens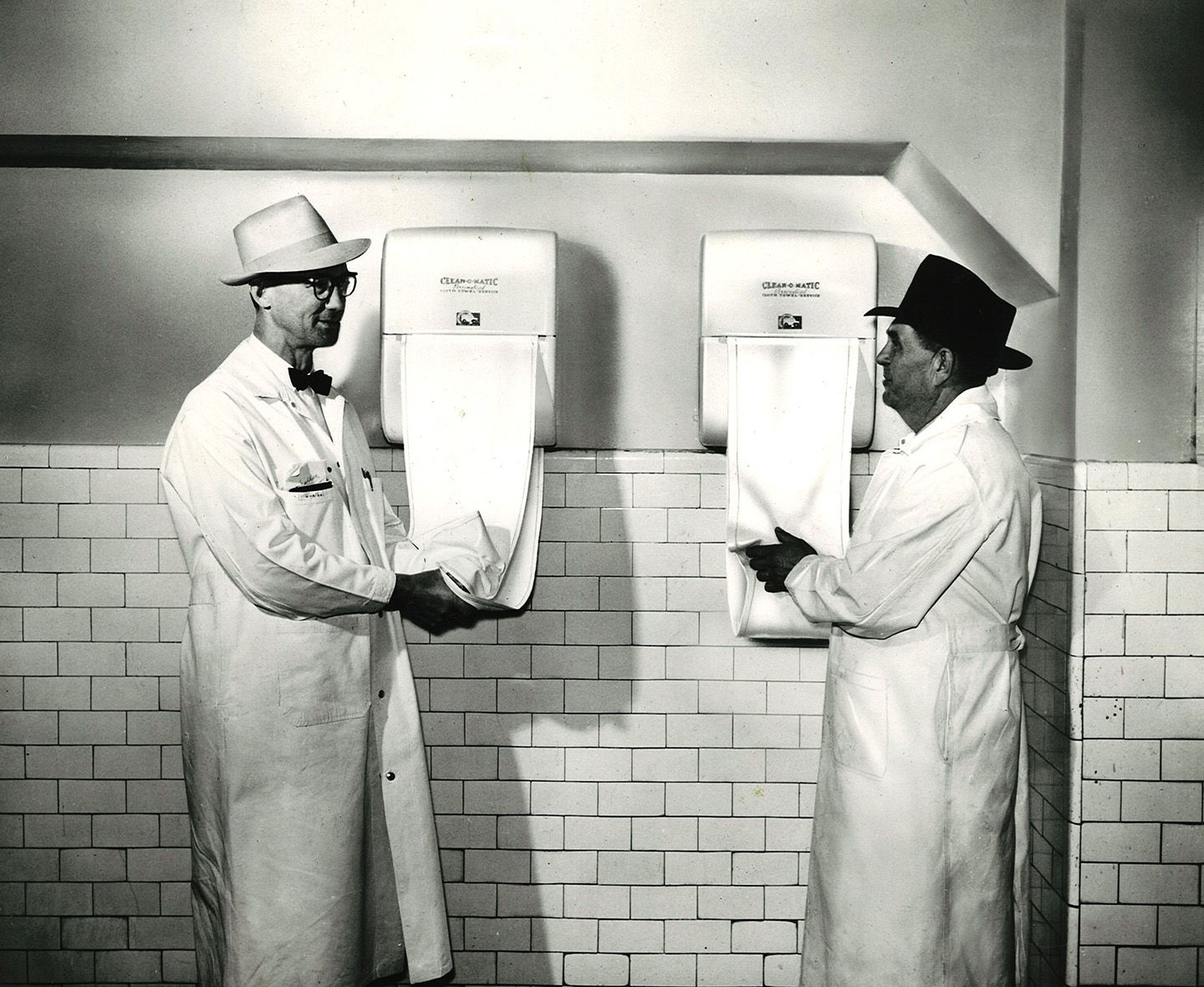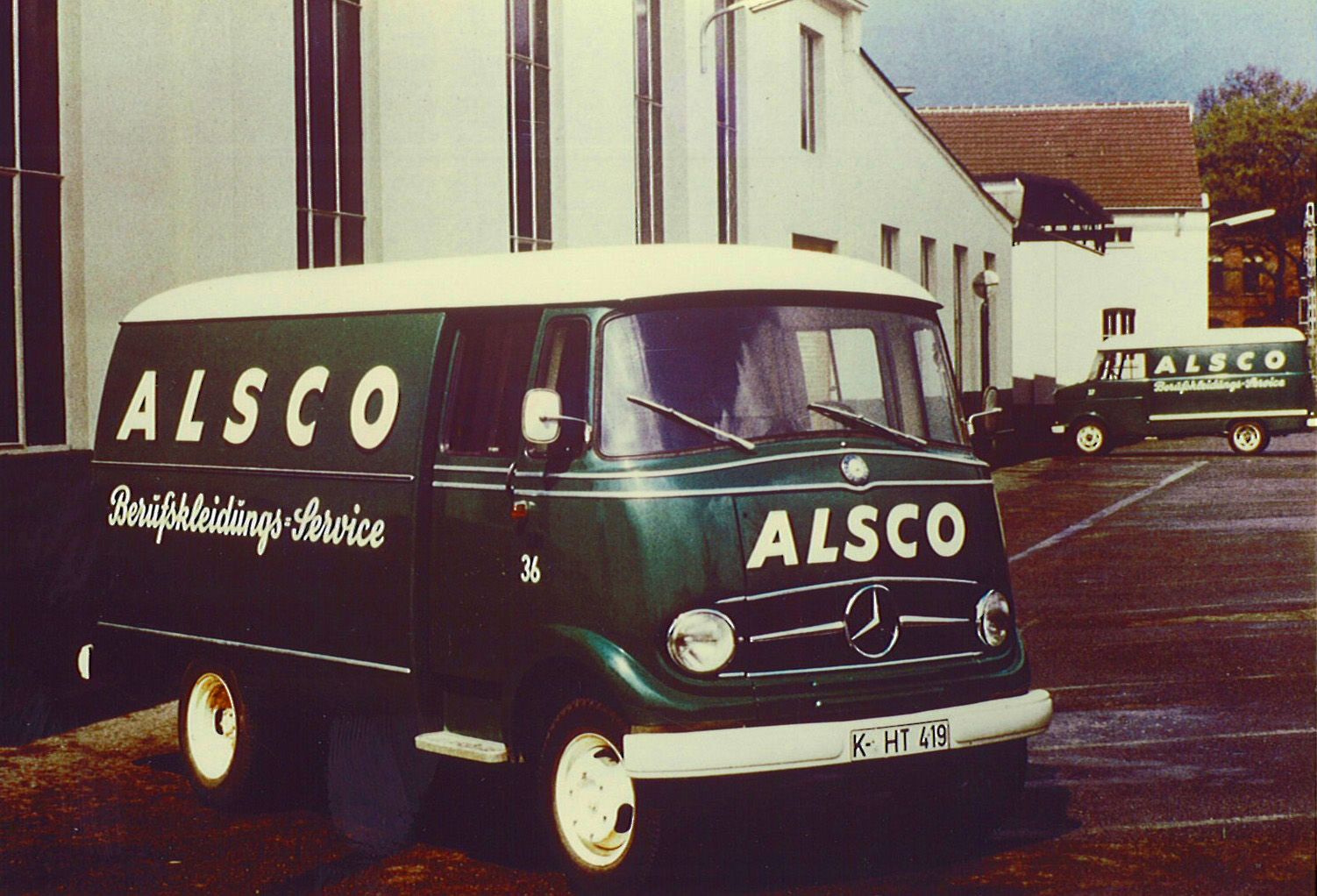 Facility Services
Alsco goes beyond uniforms and linens to supply customers with additional services. Contact us to learn more about:
Floor Care

— Our floor care service list includes floor mats, anti-fatigue mats, wet and dry mops, microfiber mops and industrial towels.

Washroom Supplies

— When you trust us to furnish your washroom supplies, you can rest assured that all your washrooms will be fully stocked with working dispensers, mats and hand towels. We specialize in clean and dry hands, clean fixtures, clean air and clean floors.

First Aid

— We know a good first aid program is hard to find. Alsco's managed first aid program makes it easy by offering a user-friendly cabinet that sets itself apart from the competition.
We offer:
Fresh first aid supplies that are never expired
Focused modules that ensure you're ready to handle first aid emergencies
Budget friendly invoicing featuring low, flat, weekly rates
All our services come with unparalleled attentiveness to customers and online account management. At Alsco, we strive to do more than just deliver uniforms. We strive to earn your satisfaction regardless of which services you use. We have been doing it for more than 130 years, and that was just the beginning.
Contact Us
Interested in Alsco's Services? Visit our Contact page and let us know!