Worry-free first aid services.
Worry-free first aid services.
Worry-free first aid services.
First Aid Cabinets & First Aid Rental Services
We offer one low weekly price and a worry-free service that ensures your first aid cabinet is fully stocked and compliant.
With Alsco, you'll be able to:
Easily manage your budget with one low, fixed, weekly cost.

Save time you currently spend managing your first aid program.

Ensure your business is in compliance with the minimum workplace standards for OSHA and ANSI/ISEA.

Quickly find the supplies you need to take care of an emergency.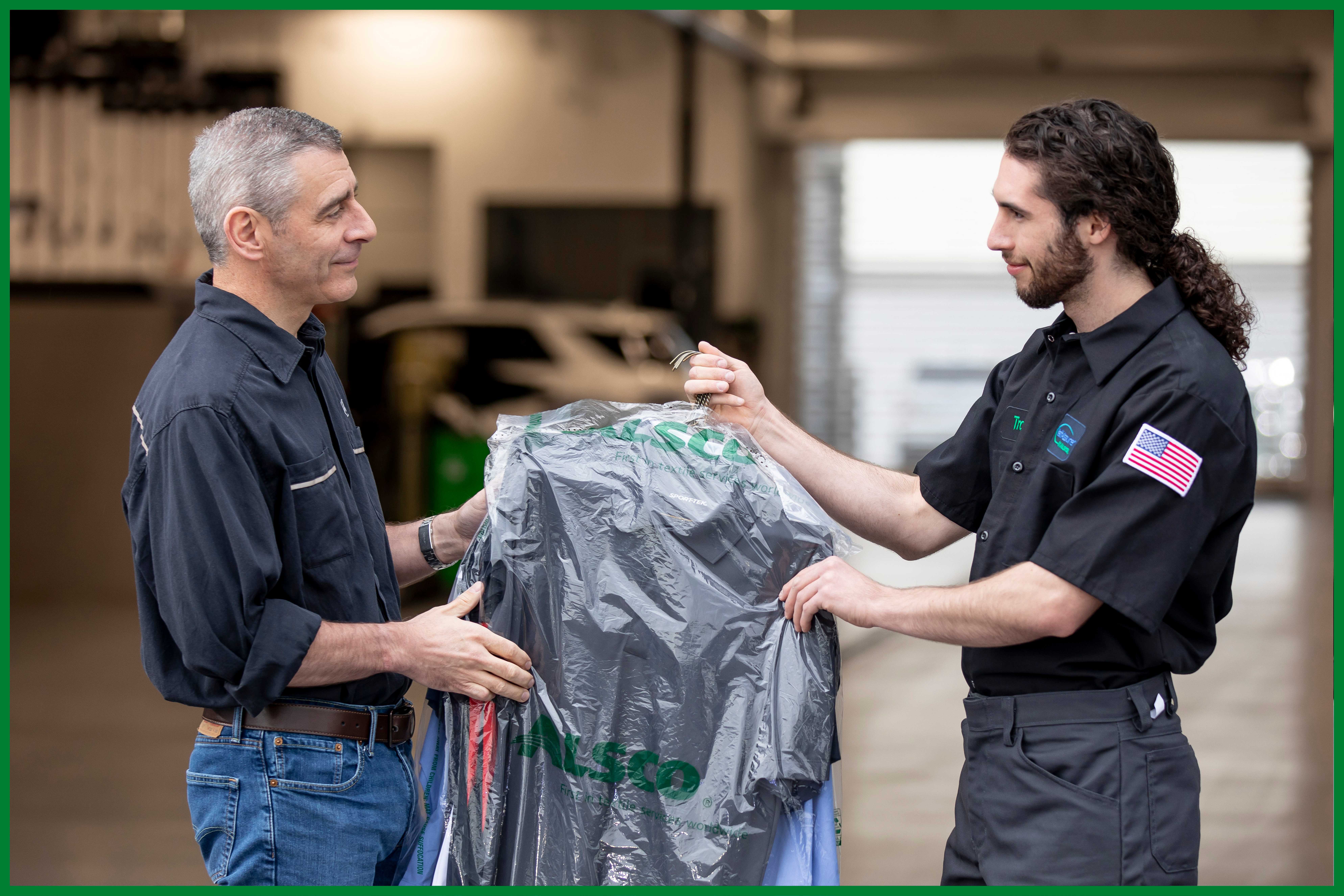 First Aid Services
Your First aid cabinet is for emergencies, but it's not designed for them.
Problems with self-run and leased cabinets include some of the following:
Not organized in a useful manner

Critical time lost to find supplies you need quickly

Difficult to maintain

Shortages or expired products

Expensive, with unpredictable charges month to month
Alsco eliminates these hassles with worry-free first aid services.
The most critical element in first aid is time. Don't waste it.
With Alsco's prepackaged grab-and-go modules, you can feel confident you've got everything you need to quickly handle:
Minor Wounds

Serious Wounds

Eye Wounds

Burns

Body Fluid Cleanup

Resuscitation
We feature vibrant blue bandages made with tough adhesives to ensure your bandages stay put.
Contact Us
Interested in Alsco's Services? Visit our Contact page and let us know!