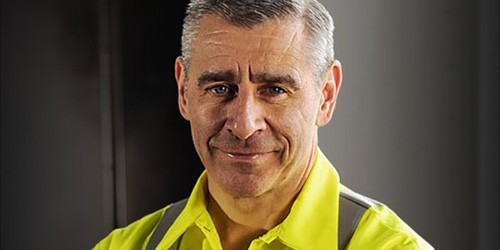 The #1 Provider of Uniform Rental Services.
Our Sales Representatives visit all our customers on a regular basis and subsequently have an excellent understanding of what each type and size of business needs daily. If you provide us with a little detail as to your number of seats, type of business and your location, your local Sales Executive will be able to give you not only a quote but sound advice based on their experience.
Alsco provides long-term service contracts especially suited to those in the accommodation industry. We offer daily, weekly and fortnightly contracts to suit commercial schedules, and offer everything from tea towels, bathrobes, quilt covers, sheets, bath mats, bath towels, face washers and more. Unfortunately we are not able to supply linen to individuals or for holiday house accommodation.
Alsco operates the largest commercial laundry facilities in Australia best suited for use in hotels, motels, restaurants and hospitals. Unfortunately we are not able to hire hospitality linen to individuals for one-off events.
Please contact your local branch for the quickest response to altering your order quantities, changing account contact details, querying an invoice or reactivating a dormant account. For outside business hours, use the service change enquiry form.
We are always looking for enthusiastic and capable people to join our teams. It's a great place to work, and we welcome your applications via the employment section of the website.
Daily, weekly, fortnightly, monthly or quarterly depending on the service. It could be a combination of any if you have a range of products.
Alsco has a 120 year tradition of supplying businesses with high quality products manufactured to our specifications. If you have a new product, not currently in our range, please contact head office and make an appointment. Email solicitations, unfortunately, cannot be accepted due to the volume of spam we receive.
If you wish to cancel your service contract, please call your local branch and speak to an Account Manager. Cancellations cannot be accepted via the website contact forms.
No problem! The fastest way to change your current service is to call your local branch during business hours. An Account Manager will be able to take your request, process the change and ensure it gets delivered to you on time and exactly what you ordered. If it's outside usual business hours please contact us via the Service Change enquiry form and allow three days for processing.
There are many benefits to renting vs buying:
No upfront costs
Tax deductible
High standard of presentation
Reduces cost of doing your own laundry
Hassle free and flexible to suit your needs
Agreed delivery schedules
Cleaned, sanitised, and repaired before delivery
Contact Us
Interested in Alsco's Services? Visit our Contact page and let us know!