Take care of your sanitizing needs with Alsco!
Take care of your sanitizing needs with Alsco!
Take care of your sanitizing needs with Alsco!
Clean Shield Disinfectant Service
Keep your customers and employees safe and at ease with Alsco's Clean Shield disinfectant service!
Disinfecting surfaces is a proven way to effectively reduce the spread of viruses. But how can we ensure we are applying disinfectant where it's needed most? Electrostatic spraying is an effective way to disinfect large indoor spaces, such as restaurants, health care clinics, schools and other businesses.
Unlike traditional spraying methods, electrostatic sprayers — such as the ones used in our Clean Shield service — apply a positive charge to liquid disinfectants as they pass through the nozzle. These positively charged liquids are attracted to negatively charged surfaces, providing an efficient and complete coating of disinfectant.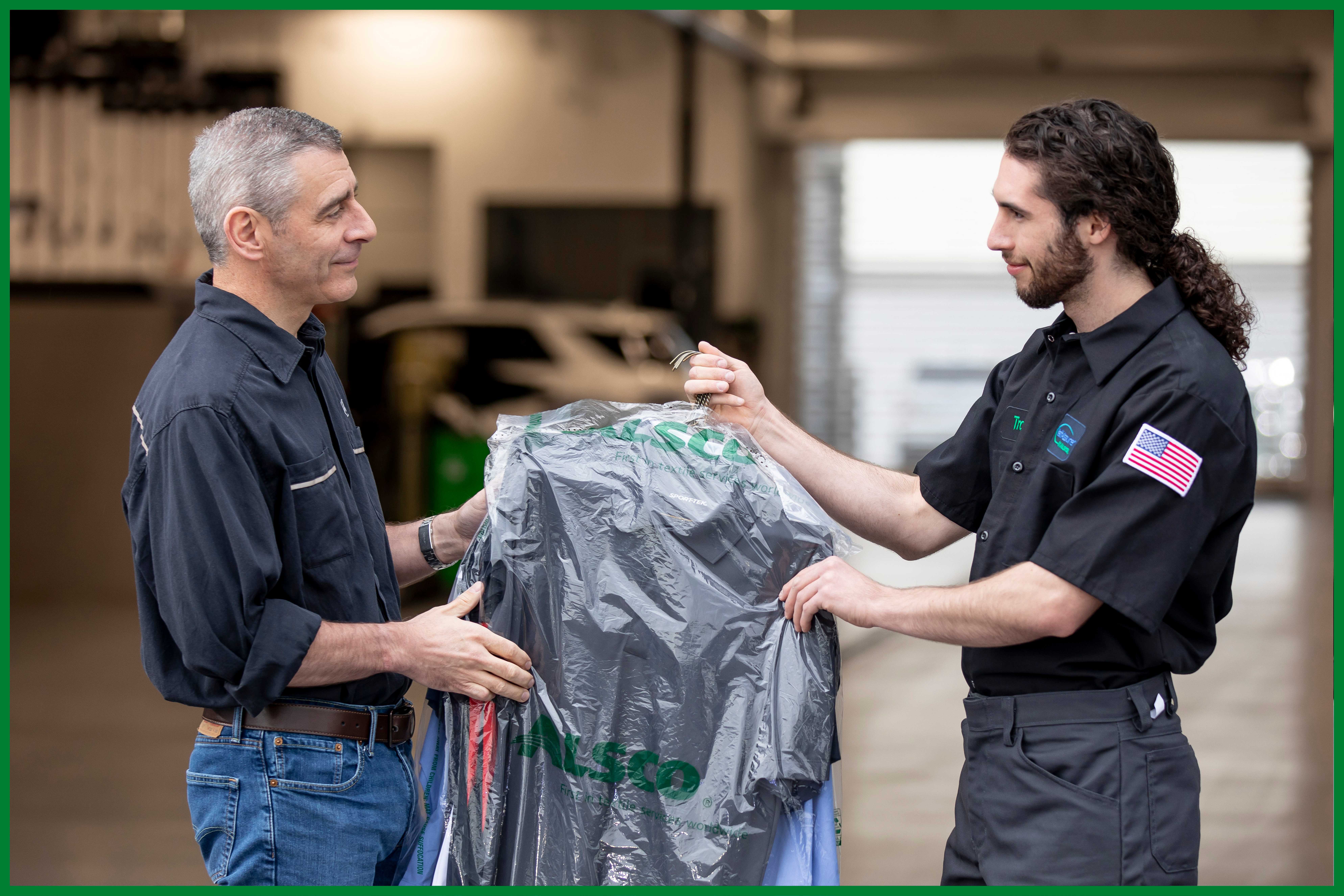 Seven Features in One Product
Registered on EPA's List N.

NSF-certified as "no rinse required on food-contact surfaces."

Eliminates unpleasant odors.

Kills mold and mildew.

Eliminates allergens.

Kills and prevents biofilm.

Sanitizes carpeting.
Why Choose Clean Shield?
Fast dry time of under 30 seconds.

Safe to use on all surfaces, including carpets, fabrics and flooring.

Consistent and effective electrostatic coverage.

Food-safe, so no rinsing required.
Contact Us
Interested in Alsco's Services? Visit our Contact page and let us know!